Reverend Dr. LaVerne Whitehead Reed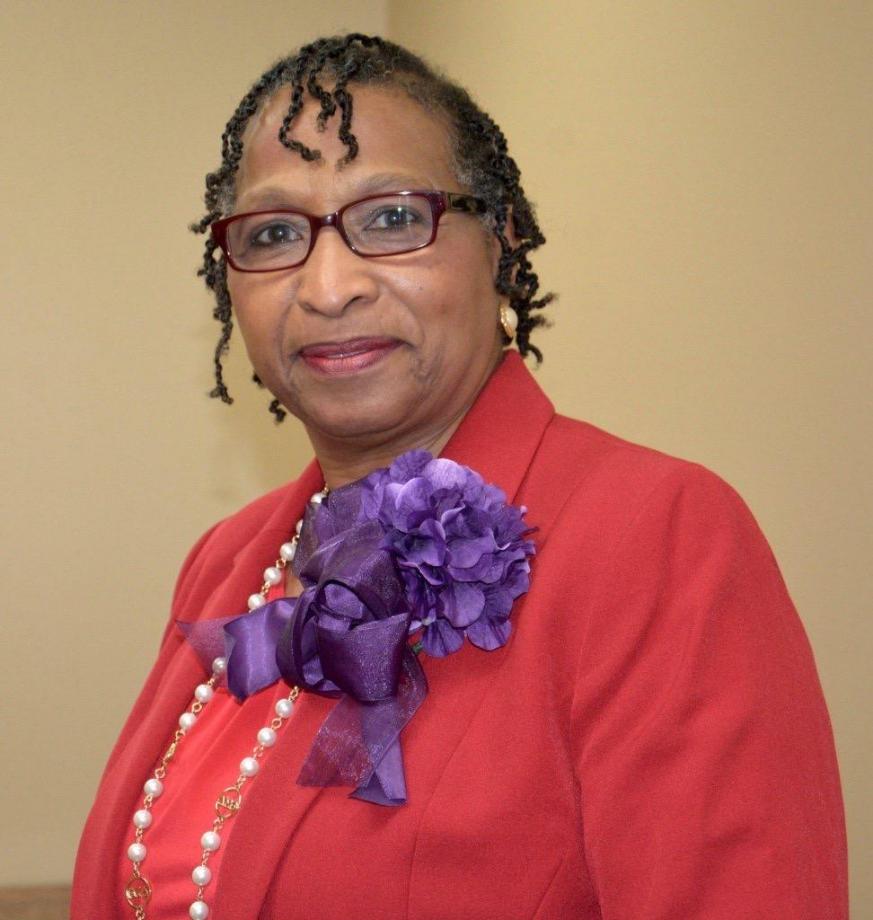 Dr. Reed has distinguished herself as an effective leader in Christian Discipleship, Community Outreach and Education; One of many who marched with Dr. Martin Luther King, Jr. in Memphis, Tennessee, and a supporter of Civil Rights. Reed, a Commissioned Minister by the North Texas Area of the Christian Church (Disciples of Christ) in the Southwest, is currently serving as Senior Minister of Warren Avenue Christian Church Dallas, Texas. She has served as Interim Pastor of Romine Avenue Christian Church (Disciples of Christ) Dallas, Texas. The first female Minister to serve this congregation in that capacity. It was also at Romine where she completed her Supervisory Ministry while at Brite Divinity School. She is a retired Healthcare Chaplain and retired Ordained Itinerant Elder of the African Methodist Episcopal Church. A preacher extraordinaire, having preached across the country including the Mother Church of African Methodism, Mother Bethel A.M.E. in Philadelphia. She has served as Minister of Counseling and Life Support at Smith Chapel AME Church, Dallas. Her Pastoral appointments included Dean of Richard Allen Chapel at Paul Quinn College Dallas, Texas, the oldest historically Black College west of the Mississippi, and Senior Pastor of St. James A.M.E. Church, Denton, Texas, the oldest African American congregation in Denton County.

Affirming and embracing her call to ministry in 1991, Dr. Reed enrolled in Brite Divinity School at TCU to study to show herself approved. In 1992 a first and only occurrence for a female in that congregation of 25 years, she was ordained to the Gospel Ministry at Harvey Avenue Baptist Church in Fort Worth, Texas while still a seminarian. Within that same year, she became the first African American female Minister to deliver the Invocation for the Fort Worth City Council. Continuing with her firsts, Reed was the first African American to serve as Secretary of the Brite Divinity School Student Government. In an unprecedented move in 1994, Bishop John R. Bryant admitted her to the North Texas Annual Conference of the AME Church and ordained her an Itinerant Elder at that same Conference; Another first for this Minister and that Annual Conference.

No stranger to nontraditional roles in the ecumenical and political arena, her 2010 assignment as Staff Chaplain was that of the first professional Chaplain, first female, and first African American at her hospital.
May 2012 she was unanimously elected to serve as incoming President of the Community Ministers' Fellowship, a role traditionally held by a local male pastor in the Organization which included her hospital. Hence, she was the first female, first African American, and first non-local clergy to serve in that position. October 2012 Reed became the first African Methodist Episcopal Board Certified Chaplain (BCC) in the state of Texas by the Association of Professional Chaplains (APC).
A native Memphian, and product of the Memphis City and Vocational schools, Reed relocated to Texas where she earned the Doctorate of Ministry, Master of Divinity, Bachelor of Science, and Associate of Arts degrees in addition to the Diploma of Vocational Nursing and completed further studies at The Interdenominational Theological Center in Atlanta Georgia. During her tenure at Texas Christian University and Brite Divinity School in Fort Worth, Texas she received the TCU Certificate of Academic Excellence, TCU Outstanding Student Award nomination, and was designated a Benjamin E. Mays Scholar through the Fund for Theological Education, Inc.
Dr. Reed is a member of several professional and civic organizations. She is a Certified Crisis Intervention Counselor; a Board Certified Chaplain (BCC) by The Association of Professional Chaplains, Life member of the NAACP, The Southwest Regional Chaplain for Delta Sigma Theta Sorority, Inc., a Heroine of Jericho Worthy Matron, the published author of Mountain Move Around, and a contributing writer to a number of Lenten Devotional Guides.